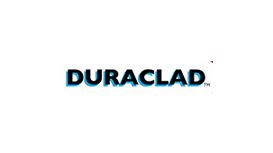 Duraclad can offer you extensive design ideas. This allows you to be creative and adventurous with your home and its look. It is easier than you think with Duraclad. We have a company policy that ensures that we stay in touch with you, and you can stay in touch with us to you can see what Duraclad can offer you in your projects.
---
Reviews and Ratings
Susan Ellis, Sheffield, South Yorkshire
DO NOT have anything to do with this company or any other they go by i.e. designer room - design a room ltd - i recently made an enquiry over the internet regarding conservatories and was approached by a Mr Simon Horsfield, Director of Design a Room Ltd t/a Duraclad. I entered into a contract for them to construct the conservatory and adhered to the payment schedule (payment up front) the footing and base were laid but when I paid for the frames i was told by Slimon Horsfield that the company was going into voluntary liquidation and therefore the money I had paid (over 3k) would not be returned to me. I am therefore left with a part built conservatory and Simon Horsfield has made off with my money. I hope no-one else has anything to do with them.