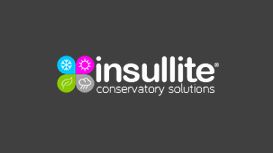 Its a well known fact that conservatories are freezing cold in winter and boiling hot in summer, there's only a couple of months a year when you can enjoy your conservatory. This is due to the fact that many existing conservatory roofs are made using glass or polycarbonate sheets, these materials have virtually no thermal properties.
The Insullite tiled conservatory roof has been intelligently designed to solve all of the common problems conservatory owners face, we do this by using a multi-layered insulation system. Our system uses a SuperQuilt 19 layer multi foil insulation which has excellent thermal value as it deflects the hot and cold temperatures away from the conservatory. We also employ a sound deadening insulation which unlike rigid insulation completely silences the weather. This intelligent use of insulation technologies means that the Insullite tiled conservatory roof achieves a u-value of 0.18, meaning the Insullite system is one of the best performing on the market.
---
Reviews and Ratings
We do not have any reviews about Insullite Conservatory Solutions available right now.