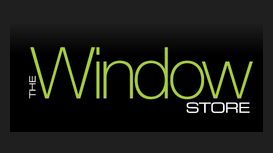 There's tough competition for your custom these days and it doesn't come much tougher than the home improvement business. For example did it ever occur to you that the more a salesman tries to sell you a conservatory the less of a conservatory he probably has to offer. It's easy to start off with a high price and offer a huge discount. It's just as easy to cut corners using poor materials on parts of the installation you don't see.
At The Window & Conservatory Store if we make an offer you can be sure it's genuine and unique because no other home improvement company offers products like ours. But before making your decision by all means check the whole market then you will appreciate the difference that is The Window & Conservatory Store.
---
Reviews and Ratings
We do not have any reviews about The Window & Conservatory Store available right now.